Promotional Food Trucks
Full Turn-Key Service For Corporate Food Truck Activations. Nationwide Service.
CONTACT ROADSTOVES
Roadstoves can provide food trucks nationwide, staffing, permitting, insurance, logistics, branding, photos and videos for social media, recap data, and more. Please scroll down for samples of our work: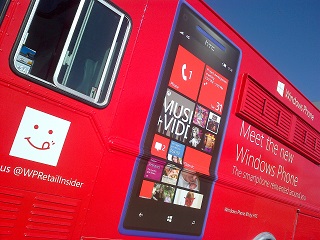 Microsoft Windows Campaign
Provided mutliple food trucks for a nationwide Microsoft / Verizon partnership to promote Microsoft Windows OS Mobile devices. Multiple cities, logistics, and fully branded "Meet & Eat" food trucks.
ESPN Experience
Provided activation and execution of ESPN's "World Cup Experience" via a fully branded, complete food and beverage service food truck, including a large screen television for live World Cup viewing and a specialized Kogi food menu.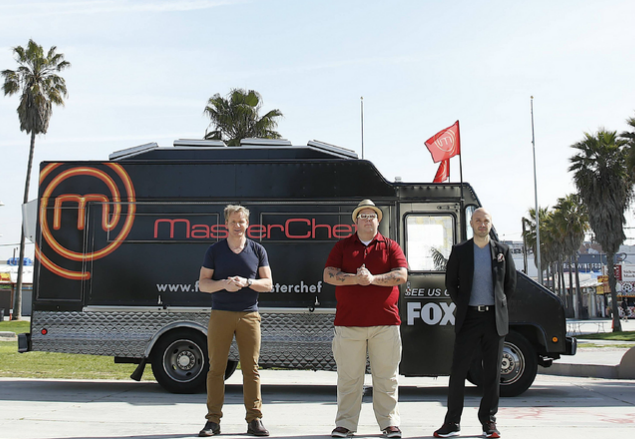 Fox MasterChef
For Fox's MasterChef Series, we provided multiple premium food trucks for on-air challenges, as well as a month long street campaign with a fully branded "MasterChef" food truck to promote the series.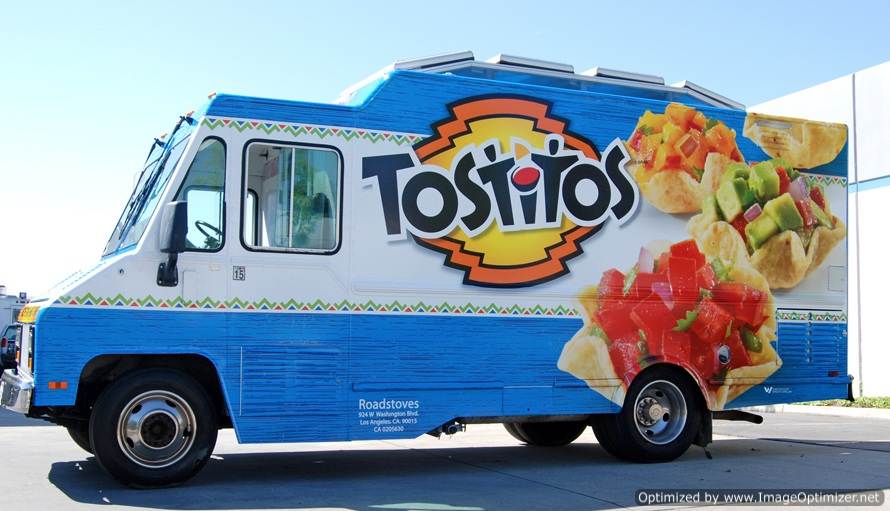 Frito Lay
To promote Frito Lay's "Tostitos" chips and dip recipes, we provided a multi-city promotional food truck tour at Ralph's store locations. Our services included branding, vehicle, staffing, locations, permitting, insurance, and 24/7 client support.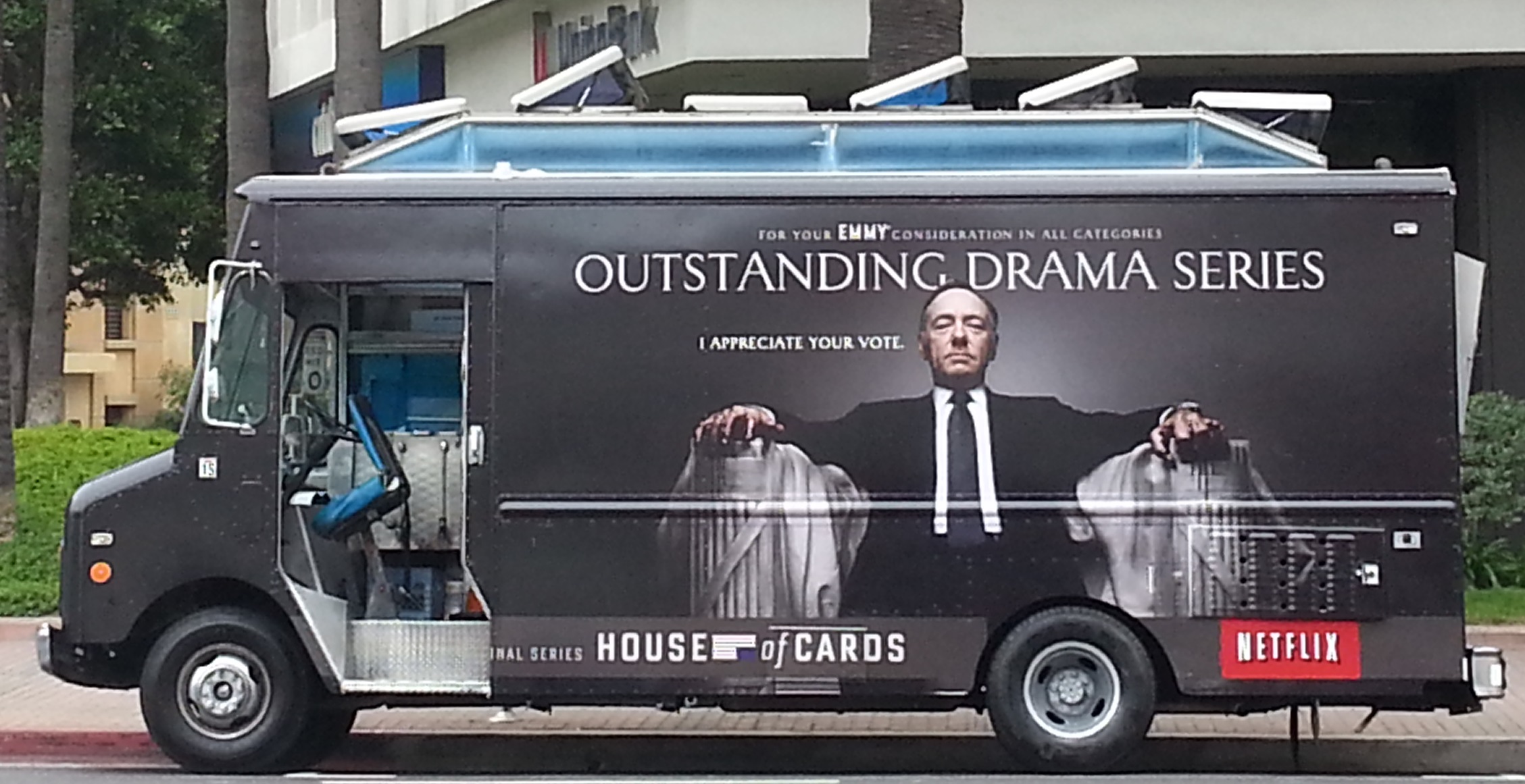 Netflix
Promoting the famous Netflix series "House Of Cards" for Emmy Nominations, Roadstoves provided a fully branded food truck, staffing, and the show's notorious "Freddy's BBQ" fare (the fictional restaurant in the show that plays a prominent role):
Hollywood Reporter
Food Network
Roadstoves supplied 8 identical food trucks for the entire season of Food Network's Series "The Great Food Truck Race". Our services included full training to all Network Contestants, reinforced chassis and engines for nationwide travel, plus on-going support from production to post-production for the coast-to-coast tour.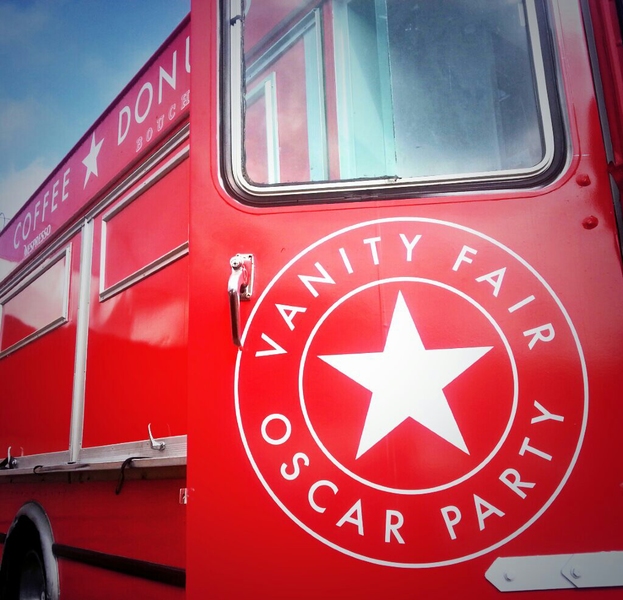 Vanity Fair Oscar Party
Attending the famous Vanity Fair Oscar Party, Roadstoves worked with The French Laundry and Nespresso to provide hot Nespresso Signature Coffee Drinks and The French Laundry's Famous Beignets to all attendees at the black tie event.
Camarena Tequila
Worked with Gallo Wines to street market the launch of their premier tequila line "Camarena Tequila". The menu included "tequila infused" fare from a gourmet Mexican cuisine catering staff. Food was handed out for free, plus a social media blitz on site included signing-up of Facebook Friends and Twitter Followers.
Jarlsberg Cheese
We provided Jarlsberg with multiple trucks in cities in the Southern U.S. to promote Jarlsberg famous cheese to a new audience. Partnering with Harris Teeter and Sam's Club locations, we provided the trucks, custom menu design for each city, staffing, brand ambassadors, and full tour support.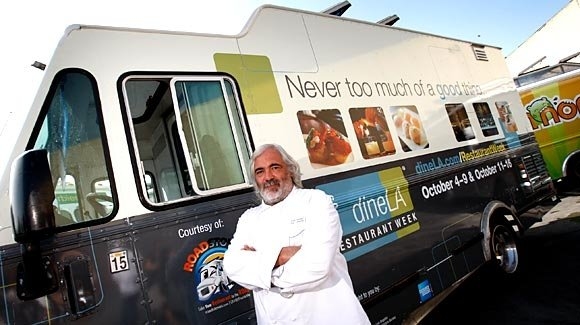 LA Inc's "Restaurant Week"
Roastoves launched the Los Angeles Convention and Visitors Bureau's "Restaurant Week" food truck. With daily guest chefs from premier L.A. restaurants and a significant media schedule, the dineLA Restaurant Week Food Truck was the lead marketing tool for over 250 "Restaurant Week" participants.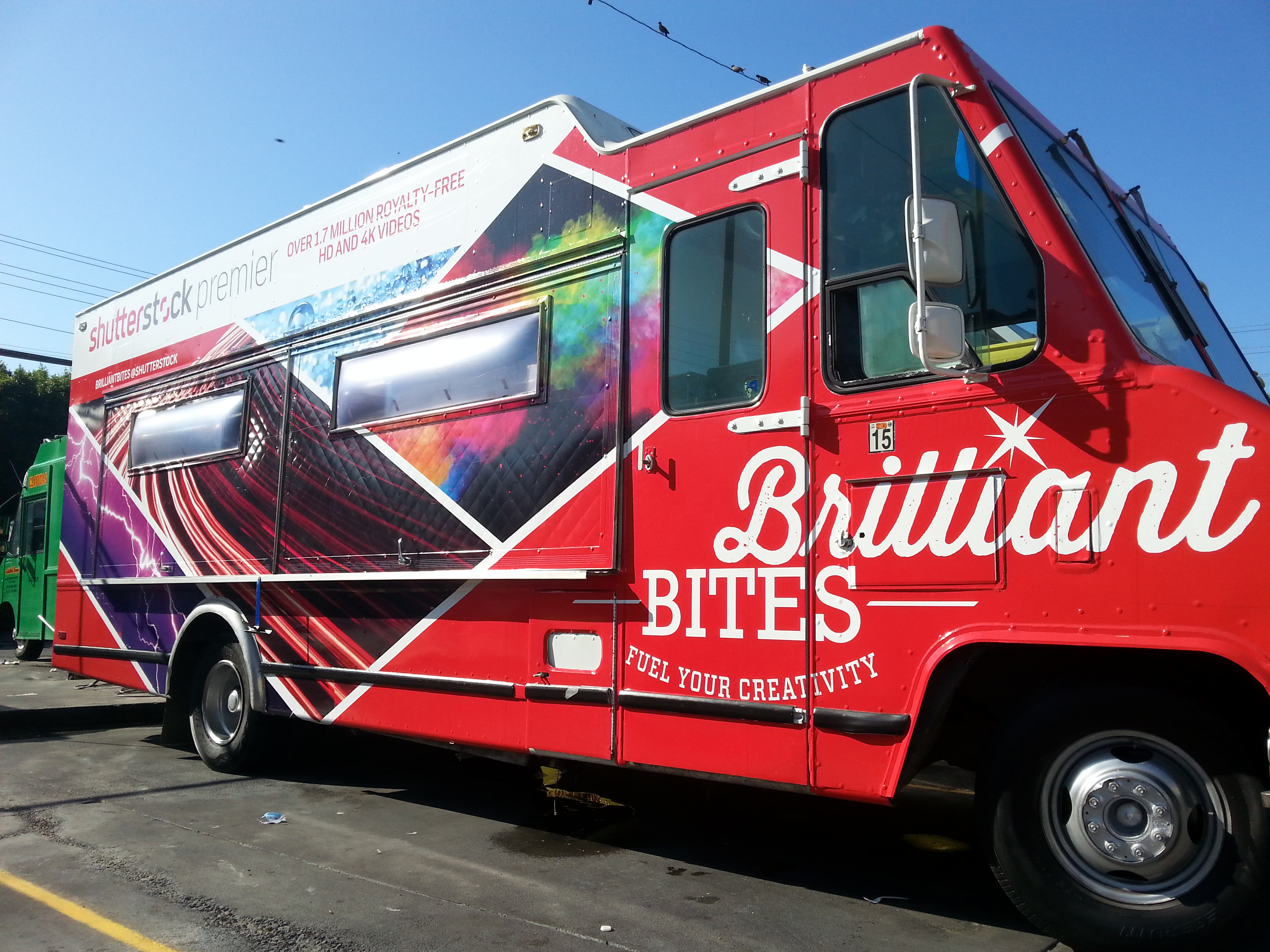 Shutterstock
Roadstoves provided a fully branded food truck, staffing, menu creation, logistics, and complete execution for Shutterstock to promote its premium video services.
NAMCO's "Inversion"
With a live video screen on a custom food truck, we toured the "E3" Video Game convetion supporting NAMCO'S launch of it's popular Inversion Gaming franchise. Custom menu, brand ambassadors, location and permitting assistance included.
Louisiana
For the State of Lousiana Economic Development Agency, we provided a fully branded food truck, staffing, menu design (alligator and shrimp po'boys made with Lousiana product). Attended the E3 Convention and accompanying events, with full support.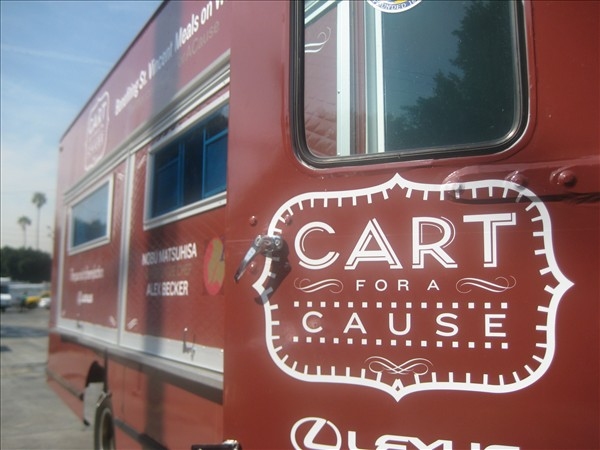 Meals On Wheels "Cart For A Cause"
A two year charitable campaign that raised money for the non-profit Meals On Wheels providing food to homebound seniors and below poverty families. We provided the turn-key solution and facilitated guest chefs from premier Los Angeles restaurants to donate food and staff each week. Participants include Nobu, Comme Ca, The Little Door, Animal, The Foundry, and Dominick's, along with corporate sponsors Lexis, Fiji, and POM. Its overwhelming success led to a COOK BOOK
THQ's "Homefront"
Provided a turn-key solution for video game manufacturer THQ to promote the launch of their tent-pole video game release "Homefront". Services included staffing, menu, supplies, logistics, scheduling, locations, promotion, and full event coverage throughout the "E3" video game convention at the L.A. Convention Center and satellite events and locations.
SKYRIM
A multi-market launch of the popular video game franchise "Elder Scrolls", we provided a branded food truck, custom themed menu, staffing, location assistance, and branded packaging. Locations included college campuses for a widely successful secondary push online through student social media, blogs, and twitter.
Baron Davis
We provided Baron Davis and shoe manufacturer Li-Ning a mobile street marketing vehicle (converting a food truck into a mobile athletic wear store) to attend autograph signings, charity functions, and engage in street team brand marketing for the launch of Baron's new athletic wear "Doom".
Cinemax
We provided the vehicle, branding, and operational assistance for a western states promotional food truck tour to support the premier of Cinemax's original program "Strike Back"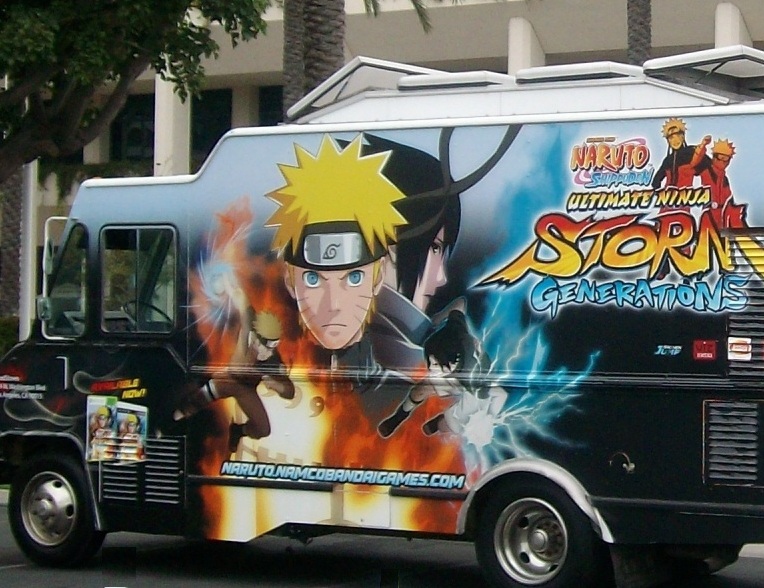 NAMCO'S "STORM"
At "WonderCon" to promote video game manufacturer NAMCO's new "Ultimate Ninja" release, an Asian inspired custom menu, staffing, locations, and permitting for a full service promotion. Included video screen attached to the food truck showing live game play.
Foster Farms
We provided a fully branded Foster Farms Food Truck and accompanying services to promote the company's 75th Anniversary.
Master Chef Australia
Provide MasterChef Australia with two branded food trucks, plus logistical and maintenance support throughout production.